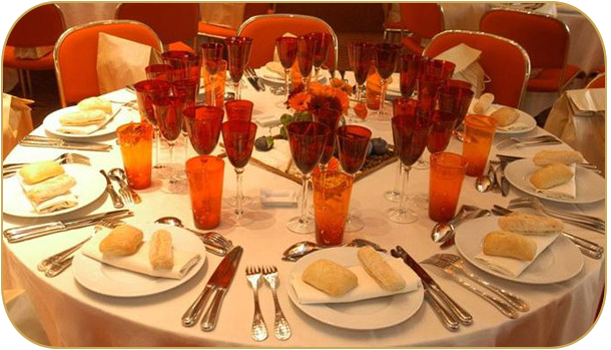 Or call 530-622-4271
Meeting and Events: Memorable Celebrations and Meetings!
Historic Ambiance, Convenient Downtown Location.
Our employees make the extra effort to help you coordinate a successful event. We have delighted guests from CEO's to State representatives to musicians to actors and actresses. Our knowledgeable staff will help you plan your meeting, room layout, catering, recreational activities, wine tasting, etc.
"The only source of knowledge is experience." - Albert Einstein
Our past groups include car and motorcycle touring clubs, chiropractors, law firms, university groups, basketball teams, world famous rock n' roll band, firemen, native american clubs, and local tour operators.
Weddings, Anniversaries and Other Special Occasions
Our banquet room, the Milton Room, has witnessed many beautiful weddings, gala parties, family reunions, anniversary celebrations and more. Imagine one location for rehearsal, wedding, reception, bridal suite. Imagine one location for all participants and NO TRANSPORTATION required to go from hotel to rehearsal to hair dresser to wedding to reeption to hotel! We can recommend a caterer who will design a menu just for you - from elegant served dinners, buffet feasts, cocktail receptions and luncheons to afternoon teas.
The Milton Room with etched glass windows, warm wood paneling, and parquet wood floor will provide a comfortable setting for a business meeting or an elegant event.
The Horace Greeley room with it's western ambiance provides two large wooden tables and chairs for a cozy meeting. Named after senator who campaigned for U. S. Presidency from the Cary House balcony.
The Courtyard is secluded, with 90 year old ivy-covered brick that is unmatched in the area. It is ideal for wedding receptions, celebrations, and corporate events.
Call the sales staff at the Historic Cary House Hotel (530-622-4271) for assistance in planning your wedding, corporate retreat, tour or other special event. We will work closely with you to ensure that your event is a great success! Flexible meeting space and equipment are at your disposal.
---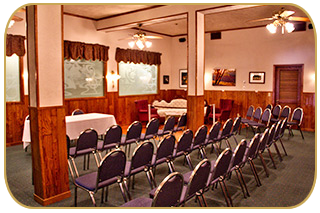 Milton Room
For Large Meetings and Banquets
Maximum Capacity:
Reception: 50 persons
Theater: 50 persons
U-shape: 35 persons
Classroom: 50 persons
Boardroom: 35 persons
Room Rent Includes:
High speed WiFi Internet connection
Audio Visual equipment, Flipchart (including paper and pens)
Video - data projector
Television
Overhead projector and screen
* Either round tables or rectangular tables are available upon request
---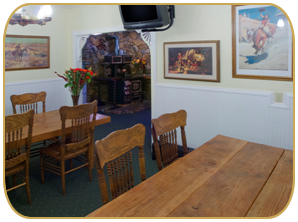 Horace Greeley Room
For Small Meetings and Conferences
Maximum Capacity:
U-shape: 10 persons
Classroom: 10 persons
Boardroom: 10 persons
Room rent includes:
High speed WiFi Internet connection
Television
---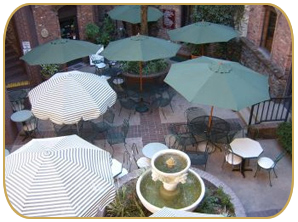 The Courtyard
The Courtyard is ideal for wedding receptions, celebrations, and corporate events. Maximum Capacity:
Reception: 70 persons
Theater: 80 persons
Courtyard Rent Includes: