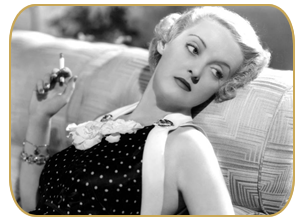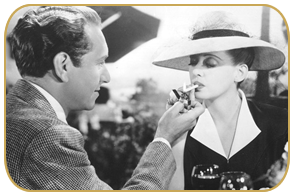 Bette Davis
April 5, 1908 - October 6, 1989
Born Ruth Elizabeth Davis, she appeared in many Broadway plays until moving to Hollywood in 1930. Her earlier works, licensed under Universal Studios were largely unsuccesful, but in 1932 after joining Warner Bros. she would reign as one of American cinema's most celebrated leading ladies until the late 1940's. Often imitated or parodied for her distinct and hostile persona, both on and off the screen, she is globally celebrated for her work as an early actress as well as sex-symbol.
She won the Academy Award for Best Actress twice, was the first person to gather 10 Academy Award Nominations in the field of acting, and the first woman to receive a Lifetime Achievement Award from the American Film Institute.
In September of 1938 Bette Davis stayed at the Historic Cary House Hotel, then called The Raffles Hotel. She, along with her maid were on their way to a vacation home in Lake Tahoe.
During 1988 through 1989, Bette Davis was celebrated worldwide for her career achievements, and traveled the globe to personally accept them. She was too ill to return to the states and passed at age 81 in France on October 6, 1989.